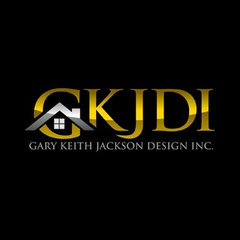 Gary Keith Jackson Design Inc.
プロフィール
Don't just think outside the box ? "DESIGN OUTSIDE THE BOX". Best known for our unique open concept designs blending form and function with the latest in materials and technology. Check us out on YouTube.. https://www.youtube.com/channel/UC2YoWzTCboevmaqolBK4qmg Inner city --- Planned Communities --- Acreage Property --- Waterfront --- Townhomes --- Remodels A Houston Texas Premier Luxury Home & Building Design Firm with a diverse portfolio. "WE CAN DESIGN ANY STYLE". With nearly 30 years designing for every market and over a BILLION dollars in construction, "We have the expertise and ideas to bring your vision to reality." We also design smaller homes. Patio homes, Beach houses, homes for Inner City neighborhoods, floodplain designs with Civil drainage plans, and large master planned community designs for speculative builder with multiple elevations. We are Certified Professional Building Designers in Houston Area since 1989 maintaining certifications by continually educating ourselves in the latest technologies, building materials, construction processes, engineering techniques, building codes, art and architectural trends then employ these ever changing talents into every project. After designing several thousand homes we know what works or not. Understanding flow, function, aesthetics and budgets, knowing how builders construct our plans we have become one of the most sought after design firms consistently creating designs singular and unique. In addition we provide many services including online Stock plan sales (existing pre-drawn home plans) @ www.luxurystockplans.com, Land Planning Design, Interior design, Specialty Structures, and Commercial Buildings. Consulting on a variety of projects we get involved on many levels, from the initial land purchase, feasibility, site selection, boutique mix use development, pairing up venture capital investors, to designing high density inner city townhomes, outdoor entertainment venues and facilities, to our specialty of large estates complete with equestrian arenas and winery. If a state licensed professional is required for your project we collaborate with many experts to manage your entire project in-house. We will consult when required with Registered Architects, Professional Structural, Civil and MEP Engineers, Registered Landscape Architects, Interior Designers and General Contractors to provide any client a one stop shop for any type or scale project.
サービス内容:
3D Rendering, Architectural Design, Architectural Drawings, Barn Design & Construction, Building Design, Custom Home, Drafting, Energy-Efficient Homes, Floor Plans, Garage Design, Green Building, Handicap-Accessible Design, Historic Building Conservation, Home Additions, Home Extensions, Home Remodeling, House Plans, Landscape Plans, Multigenerational Homes, New Home Construction, Pool House Design & Construction, Project Management, Space Planning, Structural Engineering, Sustainable Design, Universal Design, Custom Homes, Commercial Buildings, Medical offices, Dentist offices, Club Houses, Resort Buildings, Golf Club Country Club, Industrial Buildings, Office Buildings, Town Homes, Multi Family, Architect Pier Review, Plan Review
対応エリア:
Conroe, Houston, Magnolia, Oak Ridge North, Porter Heights, Shenandoah, Spring, The Woodlands, Tomball, Woodloch, Pearland, Katy, Missouri City, Sugar Land, Richmond, Oklahoma, Tennessee, Mexico, Bunker Hill, Lake Jackson, Galveston, Kemah, Louisiana, Lake Charles, Florida, California, Texas, Cypress, Fulshear, Brazoria, Baytown, Clear Lake, Cleveland, Bellaire, Kingwood, Rosenberg, Austin, Dallas, Friendswood, Tulsa, Broken Arrow, Missouri, Mississippi, South Carolina, Georgia, Arkansas, Caribbean, Virginia, San Antonio, Montgomery
受賞歴:
NCBDC Certified Professional Building Designer. Year after year awards for luxury home design from 2,000 square foot to over 20,000 square foot.
メニューに戻る
メニューに戻る
事業内容
会社名
Gary Keith Jackson Design Inc.
ホームページ
住所
7 Grogans Park Drive, Suite 12
The Woodlands, TX 77380
平均依頼コスト
$500,000 - $ 50 Million
Our designs are built mostly across Texas, Oklahoma, Arkansas, Tennessee, Louisiana and the Gulf Coast. Fees are based off covered square footage area, lump sum, percent of construction depending upon the scope of work. Residential construction costs we design for excluding property, pool or landscape range between $ 150 to $ 300 per square foot A/C on the low end to well over $500-1,000 depending on location and finishes.
フォロワー
メニューに戻る
メニューに戻る
メニューに戻る
メニューに戻る
Gary Keith Jackson Design Inc.さんに問い合わせる