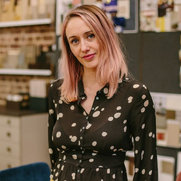 Kia Designs
Still Taking on 2020 Projects!
| | |
| --- | --- |
| | Kia Designs |
Houzz アワード (9)
Houzz バッジ (6)
連絡先:
Kia Stanford
LM11.0G.2 THE LEATHER MARKET
11-13 Weston Street
London, Greater London SE1 3ER
イギリス
平均依頼コスト:
£100,000 - 5,000,000
£1650 per room design fee for our studio service (Min 3 rooms) £2750 per room for our head Interior Designer, Kia Stanford 25% buying fee on the trade prices for purchases. We like to be a little bit different, we state our prices and charges here on the website so you can see exactly how much you will be paying. No extra charges, this means that we can all sit back and relax from the beginning of the project knowing that we are not going to be going over budget due to our design fees!
https://www.houzz.jp/pro/kiadesigns をコピーしました
人気のインテリアデザイナー・コーディネーターを見つけましょう
DIY もいいけれど、美しく完璧な仕上がりを求めるなら、その道のプロに依頼してみませんか? 世界中250万人以上の住まいの専門家が集まる Houzz では、あなたにぴったりなGreater London Londonのインテリアデザイナー・コーディネーターを簡単に探せます。
Londonの住まいの専門家のレビューをチェック
どのインテリアデザイナー・コーディネーターに仕事を依頼しようか迷ったとき、参考になるのがレビューです。特にLondonでの事例に関するレビューを読めば、 インテリアデザイナー・コーディネーターを身近に感じられることでしょう。また、質問や気になることは「相談・情報交換をする」ページに投稿して、専門家の意見を聞いてみましょう。
近くの人気インテリアデザイナー・コーディネーターに相談してみましょう
お気に入りのインテリアデザイナー・コーディネーターが見つかったら、Houzz で専門家のプロフィールを見てみましょう。そのインテリアデザイナー・コーディネーターの紹介文や事例写真、連絡先を確認したり、メールで相談や見積もりの依頼もできます。また、専門家から集めた見積もりなどの情報は、相談先リストでまとめて管理できます。