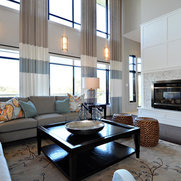 | | |
| --- | --- |
| | StyleHaus Interiors |
https://www.houzz.jp/pro/stylehaus/ をコピーしました
Houzz アワード (7)
Houzz バッジ (4)
StyleHaus Interiors offers a full range of interior design services to meet your needs at the home and cottage. From kitchen, bathroom and bespoke millwork design to space planning and interior decor, our designers offer a creative solution. Our talented team of designers work with each client to create a space that reflects their individual lifestyle and aesthetic. Call us today for a consultation.
サービス内容:
3D Rendering, Art Selection, Attic Conversion, Basement Design, Bathroom Design, Bedroom Design, Closet Design, Color Consulting, Custom Bathroom Vanities, Custom Beds, Custom Blinds & Shades, Custom Bookcases, Custom Built-ins, Custom Cabinets, Custom Entertainment Centers, Custom Fireplace Mantels, Custom Furniture, Custom Home Bars, Custom Kitchen Cabinets, Custom Pantries, Custom Shelving, Custom Storage, Custom Table, Custom Walk-in Closets, Dining Room Design, Downsizing, Drafting, Entry Design, Floor Plans, Furniture Selection, Home Office Design, Home Theater Design, Interior Design, Kids Bedroom Design, Kitchen Design, Laundry Room Design, Lighting Design, Living Room Design, Mudroom Design, Nursery Design, Outdoor Kitchen Design, Playroom Design, Space Planning, Sunroom Design & Construction, Wine Cellar Design, Remodeling, Interior Design/Renovation
対応エリア:
Ottawa, Aylmer, Barrhaven, Bells Corners, Britannia, Chelsea, Deschênes, Gatineau, Gloucester, Hazeldean, Hull, Kanata, Leitrim, Nepean, Old Chelsea, Orleans, Pointe-Gatineau, Rockcliffe Park, Shirleys Bay, Uplands
受賞歴:
Greater Ottawa Home Builders Association (GOHBA) 2015/2016 Housing Design Awards Finalist
レビューを書く
StyleHaus Interiorsへのレビュー (28)
From our first conversation to the completion of our project, Denise and Jason were such a pleasure to work with. We had an awkward space that presented a number of challenges, and yet they came up with a kitchen design that is functional and has the flare we wanted. Their advice was practical, they were always conscious of our budget when they made their recommendations, and their style was a perfect fit for us. Their recommended tradespeople were also top-notch, and we are thrilled with how everything turned out. We are looking forward to working with them in the future!
We could not possibly be more satisfied with the master bedroom renovation that Stylehaus Interiors completed for our downtown home. We hired Jason and Denise after having seen their past work, and knowing about their philanthropic support for the community. Our project had design challenges that required vision and creativity that we were certain they could match. Indeed, the process and outcome were both well executed, on time and on budget. The design and materials optimized the space in view several structural challenges. Excellent recommendations were made on how we could use our budget to achieve our design goals. Trades were well coordinated and their quality ensured to the highest standard. Communications were efficient and responsive, making it all feel seamless. We're already thinking about the next project! Thank you, Jason and Denise, for giving us a "WOW" master bedroom that met our unique needs.
Jason and Denise are wonderful to work with, confident and knowledgeable individuals with plenty of charm. We were looking for a contemporary design for the whole main floor of the house and master en-suite, and they delivered beautifully! We are new to the city, so did not have any experience with the local industry professionals or many friends to ask for recommendations at the time. Denise and Jason recommended professionals from their network and it worked out well, within timeframe and budget for the most part (scope creep is real!). Cannot wait to entertain new friends in our new space. Would definitely work with StyleHaus again!
Jason and Denise were absolutely lovely to work with. They embraced our space, created a vision for it, and followed it through all the while respecting our style, interests and price point. We simply love the way everything has come together. We would work with them again in a heartbeat.
We used Jason and Denise for a large renovation of a home. While I liked the design they provided for the most part, the execution has left us with a horribly finished kitchen, a crooked sink and counter tops that stained after 4 months. I hired local Ottawa designers to oversee our project as we were moving our family from Toronto to Ottawa. I have no experience with contractors or suppliers in Ottawa and hired Style Haus for their experience in selecting suppliers and contractors. I am very dissatisfied with the kitchen that we spent over 100k on, and I wish we had not used who they suggested as it left us with a terrible finished product.,

StyleHaus Interiorsからのコメント:
We always strive to ensure that our clients are satisfied with the finished product and do our best to ensure the trades provide a quality product.

We would like to clarify a few points- your original contractor recommended the kitchen provider, and you were also provided 2 other quotes. We agree that the finish was not to our standards which is why we advocated on your behalf and secured a significant refund to address the deficiencies. We originally had specified Caesarstone counters however the countertop provider recommended an alternative to meet your budget. When we were made aware of a stain we contacted both the manufacturer rep and installer- a warranty claim was denied. We continued to offer assistance in arranging a team meeting to review all potential solutions. The contractor has arranged to repair the sink and had addressed any other concerns in a timely manner.

We are happy to hear that you liked the design as your renovation is quite beautiful.
We met with StylHaus and have been very pleased with their excellent design and implementation, from start to finish. They were always attentive to our needs and produced an incredible design of multiple rooms, all of which we love. It was a pleasure working with them. They were always prompt and reliable, which (as two busy professionals) we really appreciated. We will continue to use them again in the future whenever we have additional projects and can't recommend them enough! Thank you StyeHaus!
Denise and Jason helped me decorate my condo and brought to life my vision for a custom floor to ceiling wine rack. From our first meeting, they "got me" and suggested beautiful pieces which were a fantastic fit for my taste. They also designed the custom cabinets, wine rack and bookshelf which has created a beautiful accent wall in my condo. They stick handled all the trades, worked to find alternatives that were within my budget, and continuously kept me updated and up to speed on the status of where things were at. They are both personable and easy to work with. I would highly recommend them and definitely will hire them again if I ever move!
We hired stylehaus to help with the interior decorating of our newly built house. From Beginning to end, both Denise and Jason were so easy and enjoyable to work with. With extensive knowledge on all the latest (and upcoming) trends and a natural eye for design, they selected fabulous pieces for our house. The only regret we have is that we didn't find them sooner to help with the design of the structure. We highly recommend this pair of knowledgeable, trustworthy and passionate designers to anyone who wants to turn a house (or piece of land) into a beautiful home.
Someone I respect told me the difference between a good kitchen and a great kitchen is a great plan. With that advice my wife and I hired Jason and Denise as our interior designers. When you commit to spending this type of money on an extensive renovation nerves start to fray. Jason and Denise were up to the task. First they listened. They understood this was our dream, and our interpretation. But we needed their experience and advice. Together we designed our dream. My wife and I are both extremely busy professionals. We needed people we could trust to coordinate, expedite and alleviate the decision making process. There was a level of trust built which only strengthened over time. When on the occasional time we challenged then on an concept, they came back with another. When we asked their honest opinion, they weren't afraid to give it. Make no misconceptions, renovations are stressful. On a family, on a marriage. My wife and I are still married :). Denise and Jason diffused quite a few moments of fireworks, part of what they do, In the end, they were professional, accessible, and really easy to work with. They were kind enough to pass their trade discounts on to us. We now have a wonderful kitchen that we will enjoy for a long time. I would not hesitate to recommend these 2 to anyone who asks. Larry & Tara
プロジェクトの費用
500万円以上 1,000万円未満
We hired Jason and Denise to renovate our kitchen and main floor. We enjoyed working with them so much that we will be working with them again this year. Not only are the end results beautiful but they are very pleasant and professional to work with. They also connected us with great suppliers and craftspeople,
プロジェクトの費用
500万円以上 1,000万円未満
We have had the pleasure of working with Stylehaus on 3 different projects. Denise and Jason met with us each time and understood our goals. With patience and kindness they provided interesting options and guided us on decisions. We couldn't be happier with the results. Denise and Jason were professional, prompt, fun and respectful to us and our contractor and trades. We are already looking forward to the next project
プロジェクトの費用
500万円以上 1,000万円未満
My wife and I contracted the services of StyleHaus Interior in June 2016. What a great experience that was! They delivered above and beyond our expectations. Everything was explained and there were no surprises. They work with excellent contractors who are reliable. At every step of the project, should we have questions or follow up to do, they were always quickly available and fast to respond. Denise and Jason complement each other well and they both bring a very interesting spin and experience in their design project. They get the job done and they are fun to work with. This company has strong project management skills and will give you peace of mind. We had also asked them to provide us with references and they were excellent. It is the main reason why we hired them. Now, we are happy to provide them with this review.
すべてのレビュー (28件) を見る