直接専門家と会えなくても、理想の家を諦めないで。
まずは、プロとオンラインでつながりましょう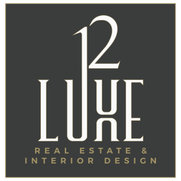 | | |
| --- | --- |
| | 12LUXE Real Estate & Interior Design |
Houzz バッジ (2)
12LUXE is a boutique real estate and interior design company in the heart of Atlanta. Twelve symbolizes perfection, completion and order; Luxe is synonymous with high quality, sophistication and luxury. That is our commitment to our clients and customers. Complete Luxury, Delivered. 12LUXE offers a robust suite of real estate services and resources for a wide spectrum of ancillary endeavors. • Real estate sales and purchases • Local real estate market reports • Local real estate market expertise and guidance • Real estate relocation to and from the Atlanta Metro • Resources to support interior design • Resources to support real estate home staging • Resources to support space organization and storage solutions • Domestic & international real estate professional referrals (accommodating worldwide relocations) • Resources to support real estate leasing (commercial, industrial, retail, residential) • Custom: Do you have a unique real estate matter with which you need assistance? We're happy to work with you to find solutions. We understand that Real Estate is more than just a transaction: it's a life-changing experience. That's why our team of highly-seasoned professionals is dedicated to providing exceptional, personalized service for all of our clients. We take great pride in the relationships we build and always work relentlessly to ensure our clients and customers achieve their real estate goals. Partnering with Village Realty and Atlanta Tech Village, we strive to lead the field in research, innovation, and consumer education. Today's buyers and sellers need a trusted resource that can guide them through the complex world of real estate. With our extensive knowledge and commitment to complete, high quality service provided with luxurious style and sophistication, we can gratify every client. We believe that every client deserves a 12LUXE experience.
サービス内容:
Real Estate, Interior Design
対応エリア:
Atlanta, Avondale Estates, Belvedere Park, Brookhaven, Buckhead, Buckhead Atlanta, Candler-McAfee, Chamblee, Chastain Park, Clarkston, Decatur, Doraville, Druid Hills, Duluth, Dunwoody, East Point, Lindridge-Martin Manor, Marietta, North Atlanta, North Decatur, North Druid Hills, Piedmont Heights, Sandy Springs, Underwood Hills
12LUXE Real Estate & Interior Designのプロジェクト (2)
レビューを書く
12LUXE Real Estate & Interior Designへのレビュー (2)
First, LaDonna Suggs is the ONLY realtor that you need—whether buying or selling, or like us, both. From the first conversation, LaDonna listened to what we envisioned for the sale of our home and the purchase of our new home, then eased any of our worries by reassuring us that she would guide us through each step. Not only did she keep her word, she went above and beyond it. We worked with LaDonna and set a date to put our house on the market. Once the date was solidified, we started looking for our new home. On a Wednesday afternoon, we met up with LaDonna to begin our search. On that day, the last home that we saw turned out to be our dream home. Once she realized how serious we were about this home, she immediately began working overtime. She guided us on putting in our offer, which they accepted on that day. She truly worked hard to make sure that we got what we wanted. We should mention that buying our dream home was contingent upon us selling our home within 30 days. Sounds scary, and for some, maybe even impossible. But, not for LaDonna. She took this challenge like a true CHAMP. She immediately scheduled a photographer to come out and take photos of the home that we were selling and then had her team place a coming soon sign on the front lawn. Just in case you were wondering, her photographer is absolutely amazing. The day before it officially went on the market, we had an offer. But, by the second day on the market, with over 25 showings and 16 offers, we sold our home. We closed on that home in less than 8 days. What many thought would be impossible, she did. LaDonna did the impossible. She even made it so that we could stay in our home for 30 days after closing (without paying) so that we could get everything straight with our "dream home." We closed on our dream home EXACTLY one week after we closed on the other home. Hopefully after reading some of our story, you'll know that LaDonna is a hard-working, super professional and stellar agent who will go above and beyond for all of her clients, including you. xo, Jennifer and Giscard
Working alongside LaDonna Suggs in an Interior Design capacity is such a pleasure. 12LUXE Real Estate & Interior Design is a world-class operation with a personal touch and attentive communication style. In collaborating with LaDonna on several homes on the Upper Westside of Atlanta, serving as the Interior Design team for all interior and exterior finishes, from complete kitchen and bathroom designs to comprehensive paint, wood stain, tile, plumbing, countertop and lighting selections, I've witnessed her commitment to excellence, transparency and exceeding the highest expectations. As a close collaborator with 12LUXE, I enjoy watching LaDonna work within the real estate side of her business, prioritizing client needs, educating buyers and sellers and representing her clients' interest with the highest level of integrity and service. Looking forward to buying here in Atlanta so that I may add another layer to my working relationship with LaDonna Suggs; an elite real estate and design pro!
人気の不動産会社を見つけましょう
DIY もいいけれど、美しく完璧な仕上がりを求めるなら、その道のプロに依頼してみませんか? 世界中250万人以上の住まいの専門家が集まる Houzz では、あなたにぴったりなGA Atlantaの不動産会社を簡単に探せます。
Atlantaの住まいの専門家のレビューをチェック
どの不動産会社に仕事を依頼しようか迷ったとき、参考になるのがレビューです。特にAtlantaでの事例に関するレビューを読めば、 不動産会社を身近に感じられることでしょう。また、質問や気になることは「相談・情報交換をする」ページに投稿して、専門家の意見を聞いてみましょう。
近くの人気不動産会社に相談してみましょう
お気に入りの不動産会社が見つかったら、Houzz で専門家のプロフィールを見てみましょう。その不動産会社の紹介文や事例写真、連絡先を確認したり、メールで相談や見積もりの依頼もできます。また、専門家から集めた見積もりなどの情報は、相談先リストでまとめて管理できます。