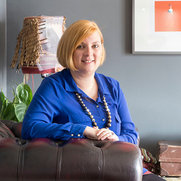 Victoria Hopkins Interiors
Offering virtual meetings!
Book your meeting now.
| | |
| --- | --- |
| | Victoria Hopkins Interiors |
Houzz アワード (4)
Houzz バッジ (5)
連絡先:
Victoria Hopkins
Edinburgh, Midlothian EH5 2GU
イギリス
平均依頼コスト:
GBP 500 - GBP 10,000
The cost of jobs can vary significantly. From small fixed price design services, custom soft furnishings and small furniture pieces, to large scale design projects and full project management services. Please get in touch to discuss your brief as we can work to most budgets and will find a service to suit your needs.
人気のインテリアデザイナー・コーディネーターを見つけましょう
DIY もいいけれど、美しく完璧な仕上がりを求めるなら、その道のプロに依頼してみませんか? 世界中250万人以上の住まいの専門家が集まる Houzz では、あなたにぴったりなMidlothian Edinburghのインテリアデザイナー・コーディネーターを簡単に探せます。
Edinburghの住まいの専門家のレビューをチェック
どのインテリアデザイナー・コーディネーターに仕事を依頼しようか迷ったとき、参考になるのがレビューです。特にEdinburghでの事例に関するレビューを読めば、 インテリアデザイナー・コーディネーターを身近に感じられることでしょう。また、質問や気になることは「相談・情報交換をする」ページに投稿して、専門家の意見を聞いてみましょう。
近くの人気インテリアデザイナー・コーディネーターに相談してみましょう
お気に入りのインテリアデザイナー・コーディネーターが見つかったら、Houzz で専門家のプロフィールを見てみましょう。そのインテリアデザイナー・コーディネーターの紹介文や事例写真、連絡先を確認したり、メールで相談や見積もりの依頼もできます。また、専門家から集めた見積もりなどの情報は、相談先リストでまとめて管理できます。