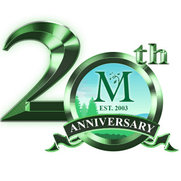 Michaelangelo's Sustainable Landscape & Design
Meet with our Landscape Architects
Call for details & mention Houzz!
| | |
| --- | --- |
| | Michaelangelo's Sustainable Landscape & Design |
Houzz アワード (1)
Houzz バッジ (3)
連絡先:
Michael Lores
Alpharetta, GA 30004
平均依頼コスト:
USD 5,000 - USD 75,000

Greater Atlanta's Creative Landscape Architects & Designers Since 2002
page_type: prop_plus_profile
Michaelangelo's Sustainable Landscape & Design — Best of Alpharetta 2020 Award -Home Improvement! ABOUT MICHAELANGELO'S Our Philosophy is to engage the client in the creative process of their landscape design, establish a plan that includes hardscapes and horticulture that fulfill that vision, and enhance the landscape sustainably, with minimal environmental impact. Since 2002, Michaelangelo's Sustainable Landscape and Design Group has been committed to providing professional residential and commercial sustainable landscape and design services that enhance a home or business with minimal impact on the environment. In addition to being trained and knowledgeable in all aspects of horticultural science, every Michaelangelo's team member is attentive to the professional landscaping needs and vision of each client, residential or commercial. Our experienced landscapers seek each client input in regard to specific problems, like irrigation and sprinkler repairs, garden design, and landscape maintenance, and we provide one-on-one attention throughout the entire landscaping process to ensure desired results are met. Thanks to strong partnerships with local businesses, our yard and lawn designs offer superior accessibility of materials, allowing us to keep our costs low. Our Guarantee Michaelangelo's maintains a consistently high level of professional landscaping, lawn and turf care, and personal attention to each project. We strive to provide you with work of the highest quality, and we offer a 100 percent satisfaction guarantee: if you are not 100 percent satisfied for any reason, Michaelangelo's will make it right.
サービス内容:
Custom Fire Pits, Drought Tolerant Landscaping, Garden Design, Hardscaping, Landscape Design, Landscape Plans, Landscape Supplies, Outdoor Lighting Design, Patio Design
対応エリア:
Alpharetta, Atlanta, Berkeley Lake, Canton, Cumming, Duluth, Dunwoody, Johns Creek, Marietta, Milton, Mountain Park, North Metro, Peachtree Corners, Sandy Springs, Doraville, Norcross
受賞歴:
Angie's List 2017 Super Service Award® Winner
ハイライト レビュー
プロジェクトの費用
500万円以上 1,000万円未満
Very impressed with the design services, the detailed estimating, the project managing and the field supervision. Michael communicated very well during all phases of the project, which was key here.
全文を読む
レビューを書く
Michaelangelo's Sustainable Landscape & Designへのレビュー (19)
I chose Michaelangelo's for a landscaping and hardscaping project to add tiered garden beds to my sloped yard along with pollinator plants and shrubs to create a garden space. From the outset, I really appreciated Michael's attention to the sustainability and aesthetic aspect. He recommended going with boulders rather than wood- which is more long-lasting, sustainable, cost-effective and beautiful. His team was incredibly professional and worked side by side with me as I have very particular taste and requirements. I really appreciated how much they cared in how I was feeling throughout the whole process and they regularly checked in to make sure everything was to my taste. I would definitely recommend them and plan to use them again in future projects.
Highly recommend! Very professional and courteous. Michael and his team designed and implemented a beautiful landscape. I didn't know my yard could look like this.
We have been in our home for over 30 years and did have a beautiful front yard with fescue. However, too much shade and too many seasons of drought took its toll and we needed to "rescue our fescue." Unfortunately, the fescue was too far gone and Michaelangelo's recommended that we completely renovate our yard, cutting down trees and large branches, adding a sprinkler system and planting zoysia. The final result was nothing short of amazing. We highly recommend Michaelangelo's.
Michael's team is quick professional and did a great job. I have hired him twice. Once to do a patio. It was sinking and they leveled it out. No problems at all a year later. The second time was to level the backyard so there was no potholes or puddles when it rained and pull up a couple dead trees. I thought it would take a week and it took two days. Everyone wore uniforms and they were on time, quick and efficient. I would always hire Michael now and always recommend him for landscaping needs.
We continue to get compliments on our beautiful yard. Michaelangelo's created an easy to maintain, sustainable landscape that enhances our house and provides interest and color all year.
プロジェクトの費用
500万円以上 1,000万円未満
Very impressed with the design services, the detailed estimating, the project managing and the field supervision. Michael communicated very well during all phases of the project, which was key here. It was a complicated project with several phases and also logistically difficult. Due to the open communication with Michael, those difficulties were very greatly minimized. He hit every schedule milestone, which due to the compressed timeline of the project was very important. We have a beautiful vision brought to reality.
The crews were courteous and cleaned up the jobsite everyday. Michael was an absolute pleasure to work with. He listened intently to everything we wanted. Even the office staff was very helpful and friendly. Overall, we had a great experience, couldn't be happier. Wish we had a larger property to landscape!

Michael presented several attractive options and was very knowledgeable about design and materials. The crew was polite, respectful of our time and property, and very skilled in completing the construction. We could not be happier.
I would not hesitate to highly recommend Michaelangelos for your landscape needs. There weekly service for our community is extremely reliable and the team works diligently together to create a very manicured look for our property each week.. They have completed several installations for us including installing bushes and trees in an area that walls were reconstructed and totally landcsaped by Michaelangelos team. Th project was completed in the time frame that we scheduled for and the look is amazing. The communication between our Property Manager and the Board of Directors and Michaelangelos is tops-and this is essential when doing projects and maintaining the grounds. We are extremely pleased with their service.
First impressions mean a lot. When we interviewed Michaelangelo's to see whether it was the company we were looking for to do some landscaping for us, Michael(as in Michaelangelo's) showed up. When we told him we didn't want a magazine cover, but basically wanted the place to look neat and clean, he got it. When we told him his proposal was much more than we could afford, he worked with us to pare down the plans until we were satisfied with both the strategy and the price. And he suggested we implement the plan in phases so we could spread out the cost. The result: Our yard looks the best it has ever looked. Not a magazine cover, but front and back that are neat and clean.
プロジェクトの費用
500万円以上 1,000万円未満
I am the Board President for my HOA. Prior to January 2015, we had used 5 landscapers in 6 years. Beginning January 2017, we hired Michaelangelo's and they have been absolutely a pleasure to deal with. They completed landscape tasks, such as rejuvenation pruning, that had never been done in the past. They have been proactive in making suggestions to improve the aesthetics, as well as bringing safety-related issues to our attention. We cannot believe how fast they were able to improve our landscape. They've done exactly what they said they were going to do.
mainly used for landscape maintenance. excellent working relation ship with the crew and Michael continuing relationship for over five years. price a bit high , but good quality

I'm surprised they asked for a review. We used this company for many years until we grew weary of 10-minute visits, just a quick mowing of a 18x24' lawn. Every other time there was a new crew and we had to ask them again to trim overgrown low growing bushes and cut off dead flower heads. In fact, to the outsider, it looked like we didn't have lawn maintenance and I began to get solicitations to service the property. It was frustrating toward the end.

Michaelangelo's Sustainable Landscape & Designからのコメント:
We really enjoyed serving your property over a 4 year period of time. One of our all-star foreman, Hank, performed the maintenance for your property over that period of time. Unfortunately, Hank moved out to the West Coast and left Michaelangelo's. After Hank moved on, unfortunately we were unable to find a foreman that was a good fit for you. Anytime there was ever an issue, myself or Josh (maintenance manager), visited the property to discuss the issue with you directly. There was even an incident where we were suspected of hitting the mailbox with our truck, that we quickly addressed and determined we were not at fault. Any time there is ever an issue, Michaelangelo's always responds. We stand behind all of our work and honor our warranties. That is something very rare in the industry and something we take pride in doing.

Michael Lores Jr. - CEO
Our HOA community uses Michaelangelo's on a weekly basis during the warmer months and biweekly during the winter. For the most part, they're ok, but the office staff is pretty difficult to work with when you want to get more details on WHEN they'll be coming due to weather constraints. I just wish I had better communication and they're inconsistent on pruning bushes.

Michaelangelo's Sustainable Landscape & Designからのコメント:
Thank you for your review. As always, we work as much as we can to accommodate production schedules due to the weather. As a policy, management companies and HOA's have asked us to communicate directly with them and not individual homeowners regarding any landscape issues. We are always in constant communication with our clients with any schedule changes. Depending on the HOA this could be directly with the board or the management company. We appreciate your understanding about the weather and production scheduling and the rules put in place by the HOA/Management company for us to follow.

Michael Lores, Jr.- CEO
We are extremely pleased with the work done by Michaelangelo's. The work was done in several phases to meet our budget needs. They worked to create several beautiful and sustainable areas in our yard, as well as a cohesive overall look. It is a pleasure to pull into the driveway these days. They were dependable, responsive to any concerns, creative, and always polite.
I found Michael Lores and his Michaelangelo staff to be prompt, clean, honest and an excellent work product. Pricing is reasonable for services rendered.

Michelangelo's has been servicing my home for about 3 years. I was using another lawn care service for about 7 years but changed over because of the natural products that are used with this Michelangelo's. It turns out that my lawn really does look better, I don't have to pull weeds between services and the rates are pretty good. The representative told us that it would be a slower process but a more permanent one. You can definitely tell the difference in my lawn compared to my neighbors.... Well the neighbor that are not using their services. Also, I think the same gentleman from the company has been servicing our lawn since we have had the service. I've chatted with him a few times. He is extremely nice, knows A LOT about grass (he told me he used to work at a major golf course) and is willing to tell you about how your lawn and its specific temperament. Overall great service.
Michaelangelos was the best monthly landscape provider I have ever had. They were personable, timely and were reasonable especially in project work. Their online invoices were a little problematic but due their friendly professional behavior, it was easy to work through. Great company!
The team at Michaelangelo's was very professional, prompt, and flexible as we worked with them on our outdoor living space design. The project was completed on time and within budget. Requests for modifications were handled promptly and to our expectations
人気のランドスケープ設計を見つけましょう
DIY もいいけれど、美しく完璧な仕上がりを求めるなら、その道のプロに依頼してみませんか? 世界中250万人以上の住まいの専門家が集まる Houzz では、あなたにぴったりなGA Alpharettaのランドスケープ設計を簡単に探せます。
Alpharettaの住まいの専門家のレビューをチェック
どのランドスケープ設計に仕事を依頼しようか迷ったとき、参考になるのがレビューです。特にAlpharettaでの事例に関するレビューを読めば、 ランドスケープ設計を身近に感じられることでしょう。また、質問や気になることは「相談・情報交換をする」ページに投稿して、専門家の意見を聞いてみましょう。
近くの人気ランドスケープ設計に相談してみましょう
お気に入りのランドスケープ設計が見つかったら、Houzz で専門家のプロフィールを見てみましょう。そのランドスケープ設計の紹介文や事例写真、連絡先を確認したり、メールで相談や見積もりの依頼もできます。また、専門家から集めた見積もりなどの情報は、相談先リストでまとめて管理できます。