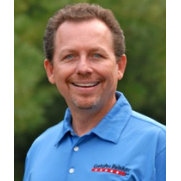 CertaPro Painters of Duluth & Norcross
| | |
| --- | --- |
| | CertaPro Painters of Duluth & Norcross |
Houzz アワード (2)
Houzz バッジ (2)
連絡先:
Bill Siegel
3931 Peachtree Industrial Blvd., Suite 7
Duluth, GA 30096
平均依頼コスト:
$350 - $30,000
Includes Labor, Materials and Color Consultation
On my behalf of my staff and crews, we look forward to servicing your next painting project. We are dedicated to the process of CERTAINTY. With every house painting project, CertaPro painters of Norcross and Duluth, are committed to providing the highest quality work and professional house painting service. Interior or exterior residential painting, we're dedicated to the process of certainty - of a job well done. Whatever your needs, big or small, CertaPro will provide a professional quality paint job and an experience you'll be thrilled with. That's our promise, that's Certainty.
サービス内容:
We offer the following specialty services: • Interior Painting • Garage Floor Epoxy • Exterior Painting • Power Washing • Commercial Painting • Sliding Replacement • Carpentry • Wallpaper Removal • Color Consultations • Wood Rot Replacement
対応エリア:
Duluth | Alpharetta | Norcross | Lawrenceville | Johns Creek | Peachtree Corners | Berkeley Lake | Tucker and a few Atlanta Zip Codes
CertaPro Painters of Duluth & Norcrossのプロジェクト (2)
レビューを書く
CertaPro Painters of Duluth & Norcrossへのレビュー (13)
This is my third – maybe fourth – project with this CertaPro location. Because of past and satisfactory experience, I KNOW what to expect, and that is very valuable to me. I have dealt with the very same owners, estimators, and painters more than once. I consistently find courtesy, value, and timeliness. I've seen extra attention to detail, and I've never had to express any dissatisfaction. (If I DID, I'm convinced that it would have been corrected.) IN MY HOUSEHOLD, if there's a painting project, I could not imagine wasting my time in a long, competitive bid process. I know what to expect here, and they've consistently met or exceeded those expectations.
Certa did a great job and stands behind their work. I have already reached out to talk to them about another project.
This was the best experience I have had in getting an estimate, scheduling the work, and the crew were wonderful. This was a full exterior house paint job to include fascia/soffet/trim and siding. Repair work on some of the siding and fascia had to be done as well. I got multiple estimates but Joe Alfano was the most responsive and honest in regard to the estimate. It was clearly defined with photos and exact notes on what was to be included in the work order. The price was fair and reasonable. The crew that did the did a wonderful job prep work and painting. The supervisor Andres Angeles was always helpful when I had questions. I asked for a couple additional repairs on siding once they did the prep work and exposed some additional siding issue. They had no trouble accommodating this. The job was professionally done we are extremely pleased.
We had the entire exterior of our house painted by CertaPro as well as a few minor fixes. We were very impressed not only with the results but of the dependability and professionalism of the workers. They also did an excellent clean up job. I highly recommend this company. Lorna Perlman Very satisfied customer
Crew arrived on time; finished work in an orderly manner. Courteous and professional. Happy with the work done. Think the 20 words long requirement needs to go away.

Completely professional, timely and did a great job for a great price. We used them for two different times needing indoor and outdoor paint jobs - and could not have been more satisfied. Any future paint jobs we will certainly be calling on CertaPro
These guys are amazing! Great work, reasonable pricing and great communication. Extremely professional! Will definitely use them again for future projects.
CertaPro was great, they showed up on time. Very courteous and respectful. Cleaned up after themselves. Did not mess up any of the flowers.

Of the 3 companies I had come out for an estimate CertaPro Painters were the most thorough in their approach to inspecting the property which was exterior home repair and paint. My quote was almost $500 less than my best quote and offered more wood repairs. The team at CertaPro Painters @ Duluth & Norcross are bar none and I will use them again on my next project. 1. Joe Alfano - Professional, knowledgeable no nonsense sale associate was a great first impression of the company. Joe was respectful of our time and provided a full quote with color photos of my home and a detail explanation of how the work was going to be done at a fair price. 2. Jeannine Warrick Office Manager is a great project manager and easy to work with when providing color scheme and coordinating project. 3. Rafael Jara and his assistant are great carpenters and painters and did a top notch job. They arrived on time everyday and were focused on he job. Thank you CertaPro Paint Team for a great job.
We had a positive experience with CertaPro from the estimate to the actual job. The crew showed up on time, did a good job painting the exterior of the house and replacing some of our siding, and cleaned everything up. They were courteous and friendly. I would recommend them and would definitely use them again.
Real professionals, from the office personnel to the painters. These guys know what they are doing and it shows. I found a few things after they left and they came back out on a Saturday and fixed them no problem.
We used Certapro for our entire house exterior painting and the work is awesome. They did the job very good with all the fixes. Very clean and perfect painting. I would strongly recommend certapro for any painting job.
すべてのレビュー (13件) を見る
人気の塗装工・内装工を見つけましょう
DIY もいいけれど、美しく完璧な仕上がりを求めるなら、その道のプロに依頼してみませんか? 世界中250万人以上の住まいの専門家が集まる Houzz では、あなたにぴったりなGA Duluthの塗装工・内装工を簡単に探せます。
Duluthの住まいの専門家のレビューをチェック
どの塗装工・内装工に仕事を依頼しようか迷ったとき、参考になるのがレビューです。特にDuluthでの事例に関するレビューを読めば、 塗装工・内装工を身近に感じられることでしょう。また、質問や気になることは「相談・情報交換をする」ページに投稿して、専門家の意見を聞いてみましょう。
近くの人気塗装工・内装工に相談してみましょう
お気に入りの塗装工・内装工が見つかったら、Houzz で専門家のプロフィールを見てみましょう。その塗装工・内装工の紹介文や事例写真、連絡先を確認したり、メールで相談や見積もりの依頼もできます。また、専門家から集めた見積もりなどの情報は、相談先リストでまとめて管理できます。