直接専門家と会えなくても、理想の家を諦めないで。
まずは、プロとオンラインでつながりましょう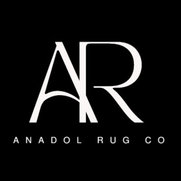 | | |
| --- | --- |
| | Anadol Rug And Home Co. |
Houzz バッジ (3)
平均依頼コスト:
USD 250 - USD 50,000
A Hand knotted rug ranges from $399 up to $3995 in size 8 x 10 A machine made rug ranges from $299 up tp $699 in size 8 x 10 A Hand tufted rug ranges from $399 up to $899 in size 9 x 10
https://www.houzz.jp/pro/anadolrugandhome をコピーしました
Our mission is to serve by manifesting a shift in the retail paradigm—one in which beauty, experience, and magic are composed onto a revolutionary platform of cause-related products that guide creative expression, celebrate individuality, and cultivate the actualization of home as the sacred space. Anadol Rug & Home specializes in producing beautifully handcrafted, one-of-a-kind and programmed rug collections. We offer traditional classics, Transitional as well as the latest trends, ranging from award-winning high-end rugs to Timeless overdyed vintage designs. Anadol Rug & Home is the Designer rug source since 1984, Direct manufacturer (open to the public) has been producing High quality area rugs with the latest color trends , styles & patterns . With more then 3 decades of experience in the rug industry we would be gladly educate, advice or answer you with any questions you may have . We offer vast selection of fine Hand knotted , Hand tufted and Machine - made rugs . Custom size rugs are available in any sizes. We Offer Free Rug Consultation & In-Home Trial please call for more Details! The world is full of thoughtless, careless design—you can't control any of that. What you can control is what goes on inside your own home. Great design is not a bunch of isolated, individual, beautiful things. It's about how all of those carefully chosen elements contribute to one beautiful home. We sell that missing piece. Explore Anadol Rug & Home on Houzz. We have over 15,000 Rugs including Semi Antique , Antique rugs, Modern Rugs, Contemporary rugs, Transitional rugs, Tribal rugs, Transitional rugs, Machine made rugs & Runners. You can browse our top Anadol rugs collections on Houzz and on www.anadolrugandhome.com
サービス内容:
Carpet Installation, Custom Rugs, Rug Cleaning, Area Rugs, Oriental Rugs, Genuine Turkish Ushak/Oushak Rugs, Contemporary Rugs, Turkish Rugs, Persian Rugs, Antique Rugs, Moroccan Rugs, Designer Rugs, Hand Made Rugs, Indian Rugs, Berber Collection, Peshawar Rugs, Runner, Rug Repair, Round Rugs, Rug Pads, Rug Shipping & Packing, Oushak Rugs, Transitional Rugs, Modern Rugs, Runners, Round & Octagon Rugs, Flat Weave Rugs, Shag Rugs, Hall Runners, Beni Qurain Rug, Traditional Products, Traditional Rugs
対応エリア:
Alpharetta, Atlanta, Austell, Brookhaven, Buckhead, Buckhead Atlanta, Candler-McAfee, Chamblee, Chastain Park, Clarkdale, College Park, Conley, Decatur, Doraville, Druid Hills, East Point, Fair Oaks, Gresham Park, Hapeville, Lindridge-Martin Manor, Mableton, Marietta, North Atlanta, North Decatur, North Druid Hills, Piedmont Heights, Pine Hills, Roswell, Sandy Springs, Smyrna, Underwood Hills, Vinings, National, International
受賞歴:
9 Times Winner of America's Magnificent Carpet Awards
レビューを書く
Anadol Rug And Home Co.へのレビュー (9)
Anadol is my preferred rug company for my clients. Quality, service, and pricing are all great! I have worked with them for over ten years.
"Found the perfect rug with Ummi's help! Wonderful selection and very knowledgeable, extremely friendly staff. The array of rugs was overwhelming at first but with Ummi's help, we narrowed the search and he allowed me to take 6 rugs home to try as long as we needed. I will return for more rugs purchase! Everyone was extremely patient and considerate of me selecting rugs. Very good prices for everyone's budget . I would highly recommend Ummi and the staff , their service, and their quality product . I bought 3 rugs and will be going back for more"
Ummi is great at Anadol Rug. She has great insight and suggestions to help decorate your home. We have worked on numerous projects, commercial and residential together.
I purchased a gorgeous rug from Anadol Rug last year. The selection at the warehouse was amazing. My Sales Consultant was very knowledgable and she listened to what I told her about my style and then showed me lots of beautiful rugs to choose from. After finding 3 rugs I liked, she had them wrapped up and let me bring all 3 home to try in the space to see which one I liked best. She let me keep the rugs for several days. After making my choice she arranged to have the other two rugs brought back to the store. Excellent service, the best selection you'll find anywhere, and competitive prices. I would absolutely buy here again and highly recommend them!

Ummi at Anadol is a secret weapon. She has always found the perfect rug for me at the perfect price and has had amazing rugs. I consider her one of my top 5 resources. I get excited when I get a project where I know I am going to get to use her. A great resource...
We have worked with Anadol on several occasions when needing rugs for various clients. Ummi was our contact person there and she was extremely helpful. They were very accommodating, and usually complied with all of our requests, as long as they were reasonable. When we had difficulties identifying rugs on their invoices, they assisted us with accurately tagging them all. They made the whole experience as easy as possible, always replied in a timely manner, and had many rugs that were exactly what our clients were looking for. I would definitely work with them again in the future. Ummi went above & beyond the norm in her assistance to make our job easier.
Anadol Rug has a huge selection of gorgeous rugs. They help me find the perfect rug for each client. Their service is unparalleled. I know that I can find what I am looking for and get new ideas for new projects. Stephanie Andrews Balance Design Atlanta
Anadol Rug has been an amazing resource for our firm for many years. Their cutting edge designs, superior quality and personal service has given our clients a product that they can truly be proud of and has been an anchor for our furnishings with our interior design. Their knowledge about their rugs and the manufacturing process helps us to share with our clients their long history of production, unique colorations and special patterns. Their understanding of good design and personal service go hand in hand for making our clients happy and makes us as a very loyal and satisfied customer. You will be very lucky to have Anadol Rug as your rug resource!!
人気のカーペット・畳・床材の専門店を見つけましょう
DIY もいいけれど、美しく完璧な仕上がりを求めるなら、その道のプロに依頼してみませんか? 世界中250万人以上の住まいの専門家が集まる Houzz では、あなたにぴったりなGA Atlantaのカーペット・畳・床材の専門店を簡単に探せます。
Atlantaの住まいの専門家のレビューをチェック
どのカーペット・畳・床材の専門店に仕事を依頼しようか迷ったとき、参考になるのがレビューです。特にAtlantaでの事例に関するレビューを読めば、 カーペット・畳・床材の専門店を身近に感じられることでしょう。また、質問や気になることは「相談・情報交換をする」ページに投稿して、専門家の意見を聞いてみましょう。
近くの人気カーペット・畳・床材の専門店に相談してみましょう
お気に入りのカーペット・畳・床材の専門店が見つかったら、Houzz で専門家のプロフィールを見てみましょう。そのカーペット・畳・床材の専門店の紹介文や事例写真、連絡先を確認したり、メールで相談や見積もりの依頼もできます。また、専門家から集めた見積もりなどの情報は、相談先リストでまとめて管理できます。